sentinelblog
Source: The Common Sense Show, by Dave Hodges
Does your government love you? Will it protect you through the tough economic times ahead?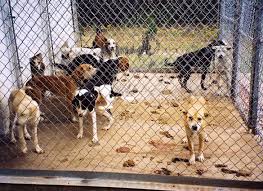 Or, will those Americans who are viewed as a burden to society, suffer the same fate as an unwanted dog in a humane shelter?
China's stock market is failing along with the sell out of the Greek people and the collapse of their economy. In Greece, it is merely a matter of time until the entire country goes up in flames and results in a civil war. This is merely the tip of the iceberg. The "civilized world" as we know it, is in an undeniable economic meltdown.
With regard to the present set of economic circumstances, the pattern in history is always the same:
1. The government anticipates an economic meltdown. When they cannot spend their way out of the impending depression, they move…
View original post 634 more words